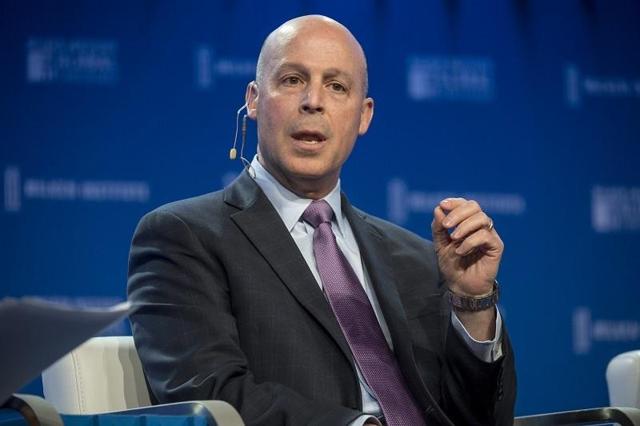 Celgene CEO Mark Alles
President Trump's tax cuts were expected to usher in a round of share buybacks and acquisitions in the biotechnology space. Celgene (CELG) answered the call with its acquisition of Impact Biomedicines for up to $7 billion:
Celgene, the acquisitive drugmaker, has agreed to buy Impact Biomedicines for $1.1bn upfront and a further $1.25bn dependent on successful regulatory approvals of the biotech company's blood cancer drug. If the new round of tests win the approval of the US Food and Drug Administration and Impact's sales surpass $5bn annually, the owners of the San Diego-based start-up could be paid an additional $4.5bn, Celgene said on Sunday evening.
The transaction came after the FDA allowed Impact to resume clinical trials for fedratimid, a drug that treats myelofibrosis ("MF") and polycythemia vera, which are two types of cancers. The FDA had previously blocked clinical trials in 2013 after a few patients developed a dangerous neurological conditioncalled Wernicke's encephalopathy, which is tied to Vitamin B deficiency.