Best Reward-to-Risk trade-off of the DJ-30 stocks
That accolade today goes to Merck & Co., Inc. (MRK).
Figure 1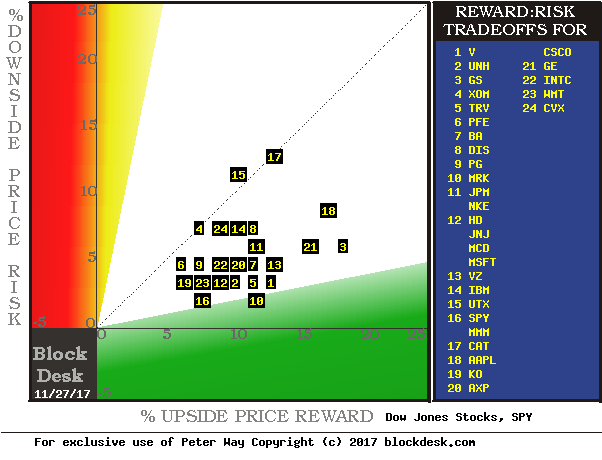 (Used with permission)
Upside price rewards come from the behavioral analysis (of what to do right, not of errors) by Market-Makers [MMs] as they protect their at-risk capital from possible damaging future price moves. Their potential reward (best upside likely price change) forecasts are measured by the green horizontal scale.
The risk dimension is of actual-experience price drawdowns at their most extreme point while being held in previous pursuit of upside rewards similar to the ones currently being seen. They are measured on the red vertical scale.