Introduction
According to Statista, the enterprise security market is going to reach $71B by 2020, almost double the levels achieved in 2015.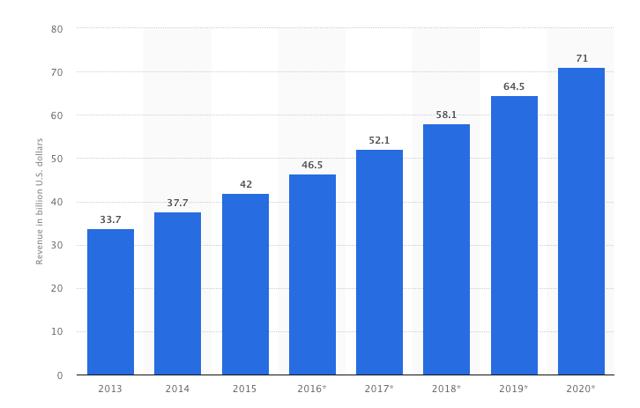 (Source: Statista; Revenue from the enterprise security market worldwide from 2013 to 2020, in $B)
Therefore, this space can offer interesting growth opportunities. Earlier this month we wrote about Cisco Systems (NASDAQ: CSCO), arguing that its move into the security market should be met with some caution. We then wrote about Fortinet (NASDAQ: FTNT), a provider of cybersecurity solutions for enterprises, service providers, and government organizations worldwide.