Johnson & Johnson (JNJ) might not be a truly diversified company any more. Its revenue streams are a bit weighted toward the pharmaceuticals business, which brought in nearly 47% of total revenue in 2016, followed by medical devices with 35% and consumer goods bringing in the other 18%. But despite its smaller size, the consumer goods segment does provide some solidity and balance to J&J's overall revenues, and will play a huge role in the company's future. We're already seeing signs of that growth, brought about by the company's acquisition of Vogue. How much of an impact has the acquisition had on the consumer goods segment, and is this a viable way to get the segment back firmly on the growth path?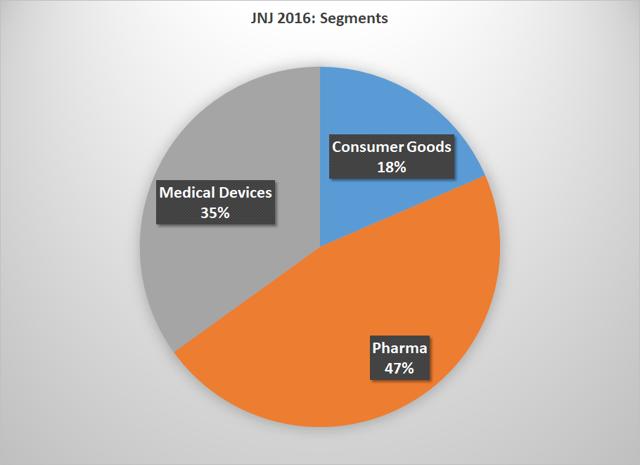 The Consumer Goods Segment
Within the consumer goods segment, J&J has spread its wings across multiple areas, addressing specific niches like baby care, oral care, beauty, over-the-counter pharmaceuticals, women's health and wound care.