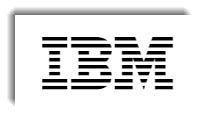 Quick Take
IBM (IBM) has joined a $15 million financing round for promising microservice IT platform Lightbend.
Lightbend has developed its Reactive Platform for lightweight, modular, and cognitive microservice application development in the enterprise.
IBM is also working with Lightbend to integrate its approach across its cloud platform and service portfolio and represents a big commitment to its scalable architecture.