AT&T (NYSE:T) is a solid dividend choice - the company pays out one of the highest annualised yields of the Dividend Aristocrats at 4.74% for 32 years running - and this remains significantly higher than the technology industry average at 1.46%.
As we can see from the chart, the company had seen a fall in price to roughly $37 before rebounding to $41.28 at the time of writing.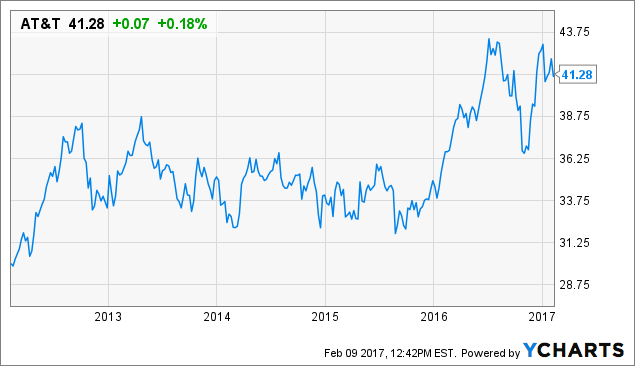 While catching the dip would clearly have been preferable (although I would never recommend market timing outright), is AT&T still a buy at this price?